It is located in a very remote part of Akimoto Village. Just as one passes the final private residence in the village and begins to feel somewhat lonely, the terraced rice paddies of Muratabi Farm appear. Located at an altitude of 600 meters, these rice fields receive the bounties of nature, such as the temperature difference between morning and evening, the abundant spring water from Mt. Morotsuka, and clear air that makes you want to breathe deeply, allowing the rice plants to grow with vitality. In spring, the ploughed and irrigated fields glint like silver; in summer, the young seedlings shine in the blue sky; and in autumn, the golden ears of rice sway in the wind. Throughout the four seasons, even on rainy and windy days, Atsushi diligently heads to the mountains to tend to his beloved crops.


The Takachiho area and rice share an inseparable bond. The name Takachiho is said to originate from the myth that when the god Ninigi-no-Mikoto descended upon this land, he sowed rice ears to brighten the world. The sight of a thousand ears of rice growing in terraced rice fields in autumn is amazing to behold.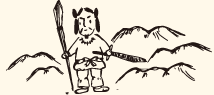 In Akimoto Village, since long ago, terraced rice fields have been carved out on slopes at an altitude of 500 to 600m for rice production. Due to being cultivated in a climate with a large temperature difference, the rice grown here has a strong umami flavor and is so popular that tourists from outside the prefecture purchase it from the farmers market.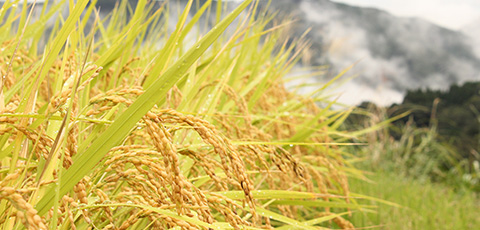 Maroudo Farm's rice is "specially cultivated rice" that uses fewer and less amounts of pesticides and chemical fertilizers. The president himself travels to the rice fields and tends to them with great care.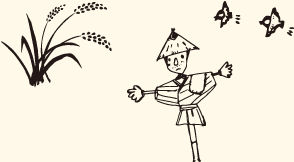 ● Introducing Our Producer
Please feel free to contact us if you have any questions or requests regarding the crops from our farm.