Our operations take place in an environment with a mysterious charm that is blessed with a deep connection to nature, and where the village lifestyle, which has nurtured a rich, everlasting history, is alive and well. We will strive to provide comforting hospitality by weaving together the village charm born from the connection between its many elements—from natural products and agricultural activities to doburoku, amazake, auberges at old Japanese-style homes, and more—as well as providing leisure activities, relaxing spaces, food, and chance encounters.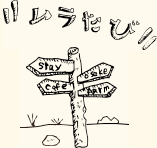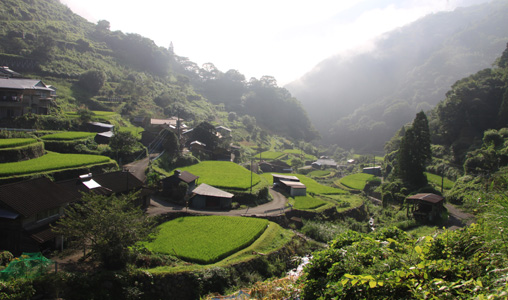 30 minutes by car from the center of Takachiho Town. A village tucked away beyond the mountain road. Although it's a small village with only about 100 people, about 30,000 people visit every year. In particular, the local deity at Akimoto Shrine is famous among those in the know, and many worshipers come from afar to pay their respects.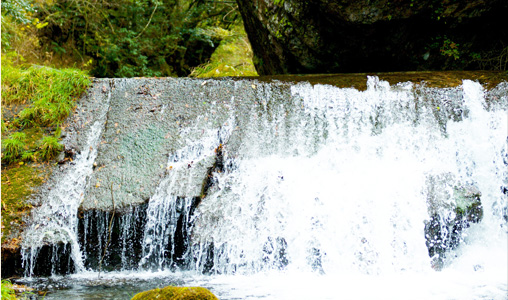 Akimoto Shrine's specialty is the sacred water that springs from its grounds. The spring water has so little hardness that it is considered famous for its rarity, and its mellow and mild sweetness delights visitors. The water used at Maroudo Guest House and Maroudo Brewery comes from the same source as the sacred water of Akimoto Shrine. The mountain water is cold even in the summer, and its deliciousness permeates your whole body.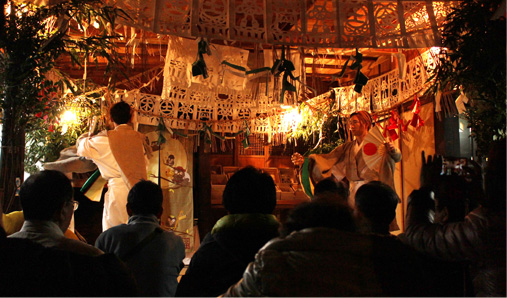 Traditional customs are valued in Akimoto village, and every November, a Yokagura dance dedicated to the gods is held throughout the night to thank the eight million deities for the harvest and pray for a bumper crop. It is an important event that concludes the year and brings together the whole village.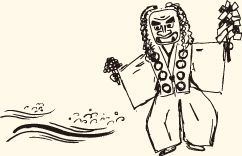 Muratabi Corporate Philosophy
Building Villages for the Future
While there are many places throughout Japan referred to as "marginal villages," we do not let the word "marginal" discourage us. We will work to create jobs that can only be done in villages, create environments conducive to living, and lead the way in creating villages for the future.

At the Meshiya Shintaku cafeteria, the company pays for half of employees' meals.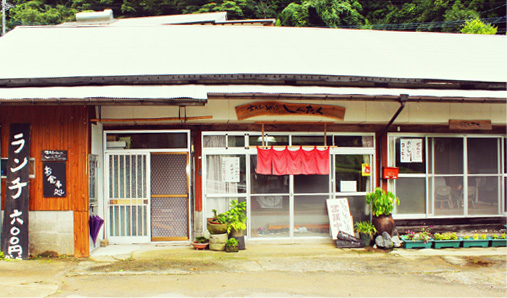 The cafeteria is run by older women who sell vegetables, rice, and other products at the Irohaya farmers' market in the Akimoto area. The Kagura Udon Set is recommended. The set features Kagura Udon, which is always served at each home and at the Kagurayado Inn during the Yokagura dance in Takachiho, as well as cooked Akimoto rice and several varieties of small dishes.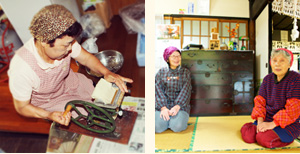 Company Name
Takachiho Muratabi Co., Ltd.
Location

6604 Mukoyama, Takachiho-cho, Nishiusuki-gun, Miyazaki 882-1103
Tel /

0982-72-7226

Fax / 0982-82-2283
E-mail : muratabi@bz04.plala.or.jp

Employees
11
Established
February 1, 2012
Description of Business
Accommodation services, manufacture and sale of processed agricultural and forestry products
Food and drink services, production and sale of agricultural and forestry products
Planning and operation of tourism products
Planning and coordination of business projects related to regional development
Educational projects, training and counseling for human resource development
Educational projects, training and counseling to support entrepreneurs
Educational projects for agricultural experience, management related to practical experience
Corporate History
August 2010: Maroudo Guest House began operations
October 2011: Established Maroudo Brewery as a private business, obtained a liquor manufacturing license ("Other brewed beverages" classification)
December 2011: Began selling "Mikami Suigen Doburoku Chiho Mairi"
February 2012: Established Takachiho Muratabi Co., Ltd. in Takachiho Town
April 2014: Established a new manufacturing site
June 2014: Began selling "Chihomaro Featuring Amazake + Lactic Acid Bacteria"
November 2015: Opened a new office
August 2016: Completely shifted business activities from individual business to corporate business
December 2016: Installed new equipment at the amazake factory
April 2017: Began selling "Amazake with Glutinous Barley"
April 2017: Opened a new warehouse